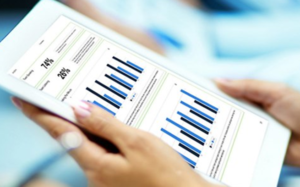 Vocavio announces ASTi as Exclusive Software Reseller in the United States
Vocavio can now seamlessly provide its communication analysis software into US Govt funded projects and programs via ASTi, a Virginia based innovator and provider of specialist voice communication solutions.
"Building on early customer interest in Vocavio software, we are delighted that US researchers and systems integrators can now easily and securely license this capability", says Conor McKenna, VP Product Engineering & CoFounder at Vocavio.
"As the market continues on a notable shift to data-driven and competency based training, voice biometrics software from  Vocavio can provide objective insights into crew communication and team performance  in aircraft simulators, synthetic training environments, and similar high-stress, mission-critical environments", he says.
Vocavio will join the ASTi team for  I/ITSEC in Orlando, FL from November 28–December 1st and looks forward to meeting you at ASTi Booth #826.
Schedule a meeting here 

About ASTi
Since 1989, ASTi has been at the vanguard of innovation for live and simulated training solutions. ASTi has fielded over 11,000 systems at more than 800 installation sites in 50 countries. ASTi's capabilities include RoIP bridging; tactical system emulation; distributed, simulated voice communications; AI and speech-enabled, virtual role-players, and simulated battlefield and cockpit sound environments. To learn more about ASTi, go to asti-usa.com.
More about this story here