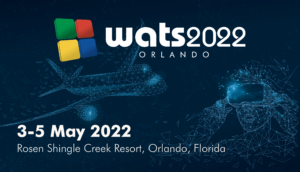 Vocavio will attend the most digital and data-driven crew training conference ever at Rosen Shingle Creek Hotel in Orlando,
Get in touch if you would like to arrange a meeting with one of our team at the show.
Register here
Abstract – Vocavio, together with teammates playerthree and AffectIn, developed and tested a virtual reality game environment that placed teams in a novel environment performing an unfamiliar task requiring actions coordinated through voice communication.  Vocavio technology was used to evaluate communication, teamwork and situational awareness through measurement and analysis of speech characteristics and task performance.  Derived measures of situational awareness and resilience were shown to increase as number of trials increased.  Findings have implications for measuring team effectiveness in high stress performance environments and for developing team resilience.
Extend abstract and presentation available here from the 29th April.